Check out the new Woodson Band fundraiser, Menuocity, on the Fundraiser page.
Notice: If you are unable to open the Marching Band Forms Portfolio, contact webmaster@woodsonband.org
Spirit Wear
July 27, 2017
Show your WTW Band Spirit. 2017-18 Spirit Wear is available to order NOW through August 23.
Instructions for the online ordering
Band Calendar was updated
June 06, 2017
Band calendar for 2017-2018 school years was updated. You can connect the new calendar to your mobile device via the links:
Android: http://tinyurl.com/WTWBand2017
iOS: http://tinyurl.com/WTWBand2017iOS
US Bands NOVA Regional Competition
Septemder 25, 2016
Please check out the Wodsoon Marching Band performance video from US Bands NOVA Regional Competition in Herdon on the Woodsons' SmugMug gallery website.
Stay in the loop with an RSS Feed for the Woodson Calendar
---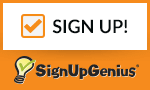 ---